We provide culturally sensitive drug education to Non-Chinese speaking children, youth, parents and community workers. Simultaneously, through health-centered education and based on the framework of Social Determinants of Health, we strive to strengthen the protective factors of ethnic minorities, such as family, peer, culture and religion, so as to enhance the effectiveness of anti-drug education. We believe, by empowering people of diverse ethnic backgrounds, we can build a healthier and more inclusive society.
Healthy Mommy and Daddy – 2021-23 FREE Health and Anti-Drug Parenting Workshop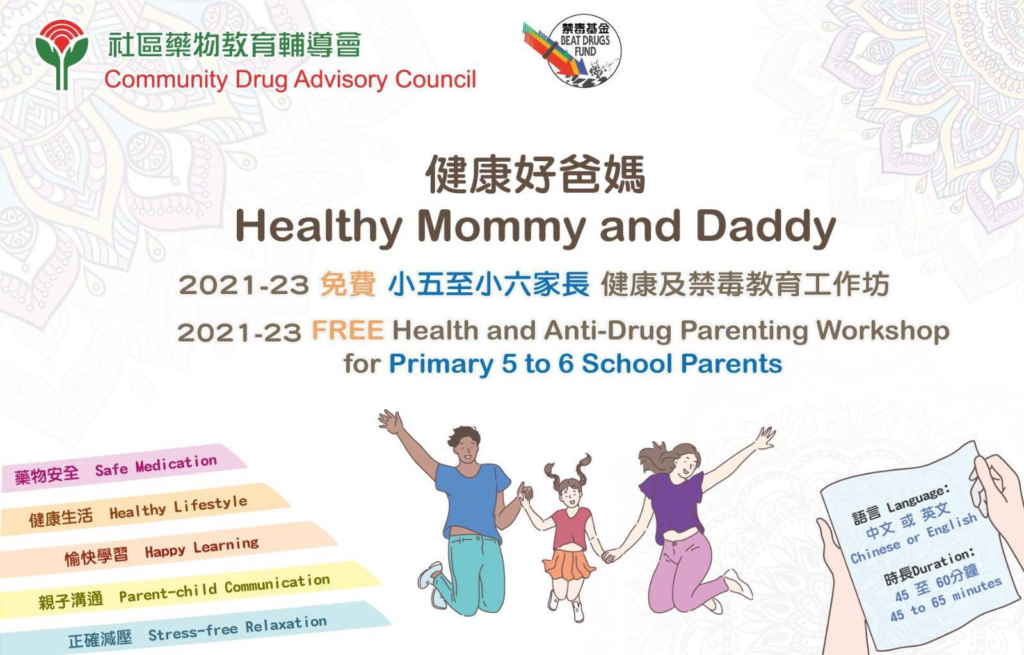 Parents of P5-6 Students (Non-Chinese parents are welcomed)
To increase anti-drug awareness of Chinese and EM upper primary school parents and strengthen family protective factors of drug abuse.
Each workshop is composed of interactive activities and mini-lecture and so on. Five topics are now available:
Say kNOw to Drugs
Healthy Living
Happy Learning Atmosphere
Effective Parent-child Communication
Stress-free Relaxation Workshop
Free of Charge (Commissioned by Beat Drugs Fund)
Hotline: 2521 2880
Email: service@cdac.org.hk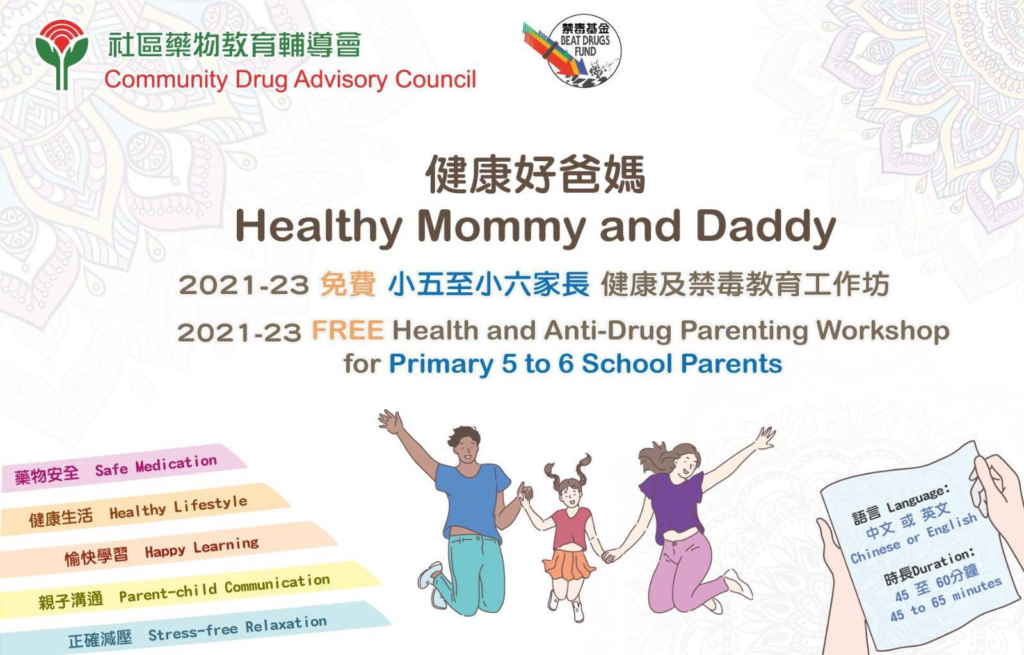 Ethnic minorities, NGOs, social workers, EM religious groups, civic organization etc.
Aim: To strengthen ethnic minorities' understanding on illicit drugs and related services in Hong Kong

Content:
Three topics are now available:
1. Say kNOw to Drugs from a Legal Perspective (delivered by lawyer or legal professional)
2. Drug Treatment and Rehabilitation Services in Hong Kong
3. Accessing to Healthcare: Introduction to Community Resources

Language: English (Interpretation may be provided upon request)
Free of Charge (Commissioned by Beat Drugs Fund)
Hotline: 2521 2880
Email: service@cdac.org.hk